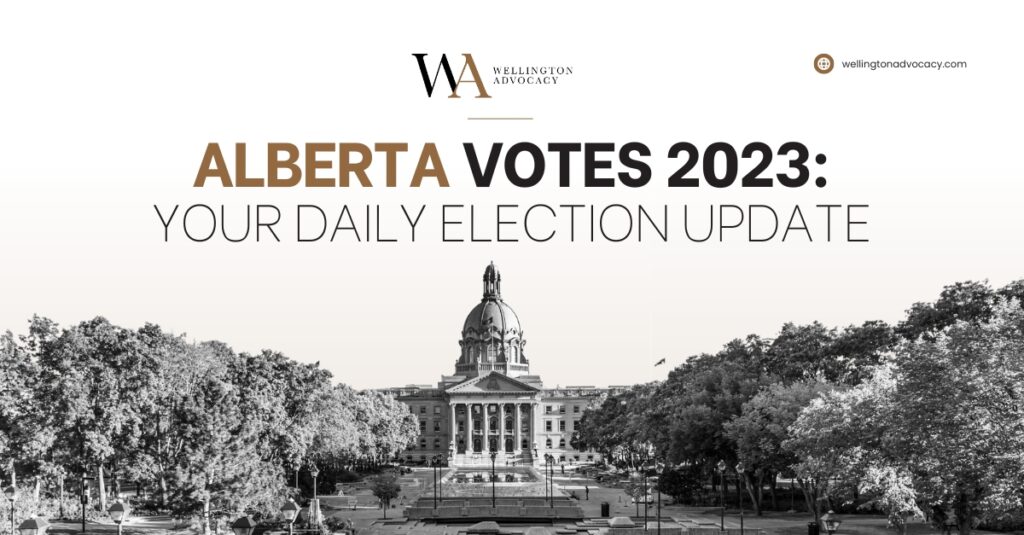 May 01, 2023
Latest Polls
Overview
It's official: the 2023 provincial election is underway. Out of the gates, both major parties made key commitments focused on perceived strengths, with UCP leader Danielle Smith making a major tax cut announcement while NDP leader Rachel Notley made a health care announcement.
The UCP announcement involves the creation of a new 8% tax bracket on income under $60,000. For Albertans earning less than $60,000, they'll benefit from a full 20% reduction on their provincial tax bill. As part of the announcement, the UCP is also proposing to extend the existing $0.13/litre fuel tax holiday until the end of 2023.
NDP leader Rachel Notley's opening campaign event highlighted the NDP's Family Health Teams announcements, with the goal of having access to a doctor for one million more Albertans. The NDP leader used the event to reinforce her party's commitments in health, including physician attraction and retention. The broader focus was on emphasizing the contrasts between herself and the UCP leader, reminding voters of past UCP controversies focusing on issues of trust.
It's no surprise that both party leaders were in Calgary for the opening day of the campaign, as it is the key battleground in the election. With the NDP expected to retain Edmonton area seats and the UCP expected to retain rural Alberta and smaller towns and cities, how Calgarians vote will determine which party crosses the 44-seat threshold to form government.
Today
While both parties have been in campaign mode for some time, Chief Electoral Officer Glen Resler today issued writs for the May 29 election after the Legislature was dissolved.

In the News
Campaign Announcements
UCP
NDP