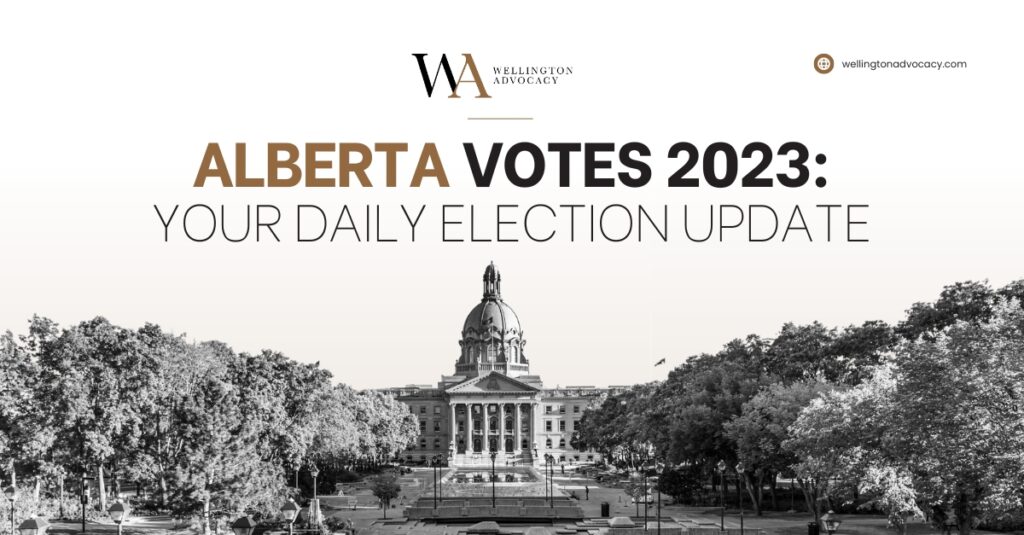 May 09, 2023
Latest Polls
Overview
While the first week of the campaign saw the two leaders largely in Calgary, today saw campaign announcements made elsewhere in the province: in downtown Edmonton, UCP leader Danielle Smith made an announcement about a provincial plan to tackle crime and safety issues; in Lethbridge, NDP leader Rachel Notley announced a plan to increase funding to municipalities for community infrastructure. For the UCP, today's announcement returns focus to the everyday quality of life issues that is key to the re-election campaign. For the NDP, today's announcement aims to increase favor for the NDP in smaller centres where the party will likely need to make gains if they hope to form government. In the last election, the UCP won Lethbridge-East by a 13.7 point margin; the NDP won Lethbridge-West by only a narrow 0.9 point margin. The province remains in a state of emergency over ongoing wildfires. 
Today
UCP Leader Danielle Smith held her first campaign event in Edmonton announcing a new Safe Streets Action Plan. The plan aims to increase safety by using ankle bracelets to increase monitoring of dangerous offenders on bail, adding enforcement officers to keep hard drugs and guns off the streets, and making it easier for women and children facing abuse to know the whereabouts of violent and sexual offenders
NDP leader Rachel Notley announced a "Hometown Alberta" program. The program would make changes to the current Community Facility Enhancement Program to increase funding to municipalities for community facilities like sports, recreational, religious, cultural, and other public-use spaces. The NDP claim the program would create 1,500 jobs.
While the NDP continued their attack on the UCP leader today over comments she made on a podcast in 2021, the NDP were on the defensive over their Lethbridge-East candidate re-sharing an insensitive Twitter post about the ongoing wildfire situation.
Alberta Municipalities held a press conference today asking for a significant increase in funding regardless of the outcome of the election. The request amounts to $30 billion used to address what they say is a funding gap in infrastructure.
Several local campaigns continue to be suspended due to wildfires. Wildfires continue to rage across the province, and some firefighters claim that budget cuts to a particular firefighting program have left the province short-handed.
In the News
Campaign Announcements
UCP
NDP